I'm not sure whether or not I like my attempt at a smoky eye in these photos. Too heavy, not heavy enough, too dark, not dark enough.... who knows??? Definitely not me!
This set of photos is another part of the shoot that I did with my friend Curtis of
Curtis H. Photography.
You can find the other photos
here.
I love this dress, it's such an unusual floral print. In fact it's a children dress but by using a skinny belt I think I've made it a little more grown up. Whenever I see these photos, spy from an alien civilisation with a love of summer dresses sent to scout the earth comes to mind. But ya know... that's just me!
Spies by Coldplay is one of my new favourite songs.......I think that it suits these photos very well. And the forest that we went to, STUNNING!
What do you think of this shoot?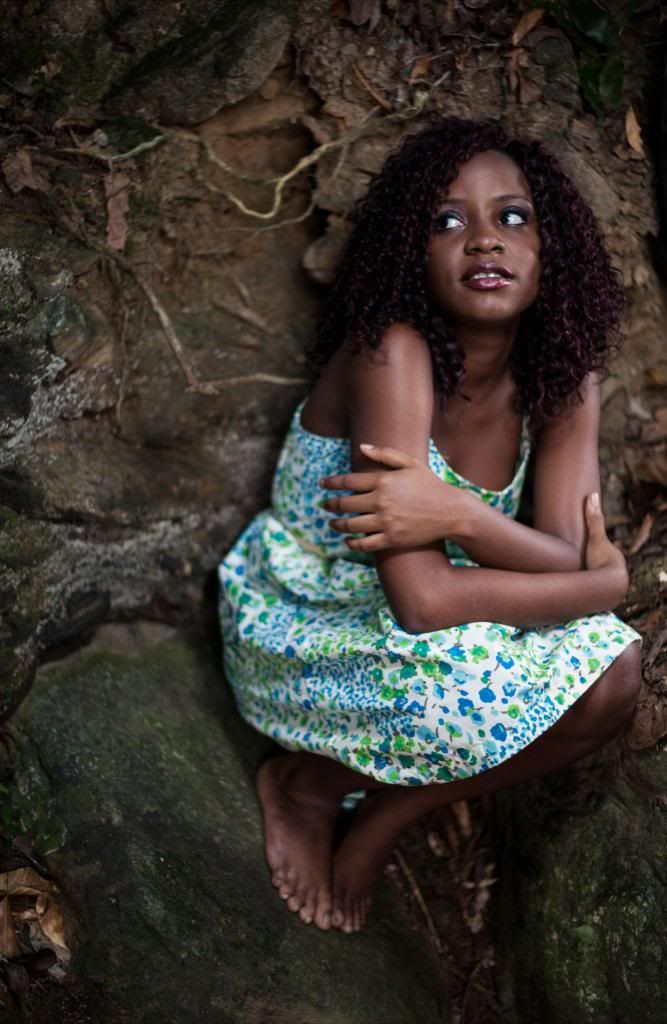 Have a fantastic weekend! Mines should be pretty great :)
xoxo
<3