Have you ever heard of Sacha Cosmetics?
No? Well let me tell you, their products are pretty darn awesome. I'm sure that whatever your ethnic ancestry, you'll find something that suits you. I had a little peek at their website, the brand, founded in Trinidad, was apparently the Official Cosmetics of the Miss Universe, Miss USA, Miss Bahamas and Miss Jamaica Pageants. I find that very impressive! While going though my make-up case today, I realised just how many Sacha products I have, being an honest girl, I'll admit that the only product I bought myself was the concealer, everything else was gifted, at one point or the other, by Danni.
This review is not in anyway sponsored and contains only my honest opinions. I used mostly Sacha products on my face to create a simple, light, daytime look.
I started with a freshly washed face and a cup of tea, for drinking purposes, not some exotic facial treatment!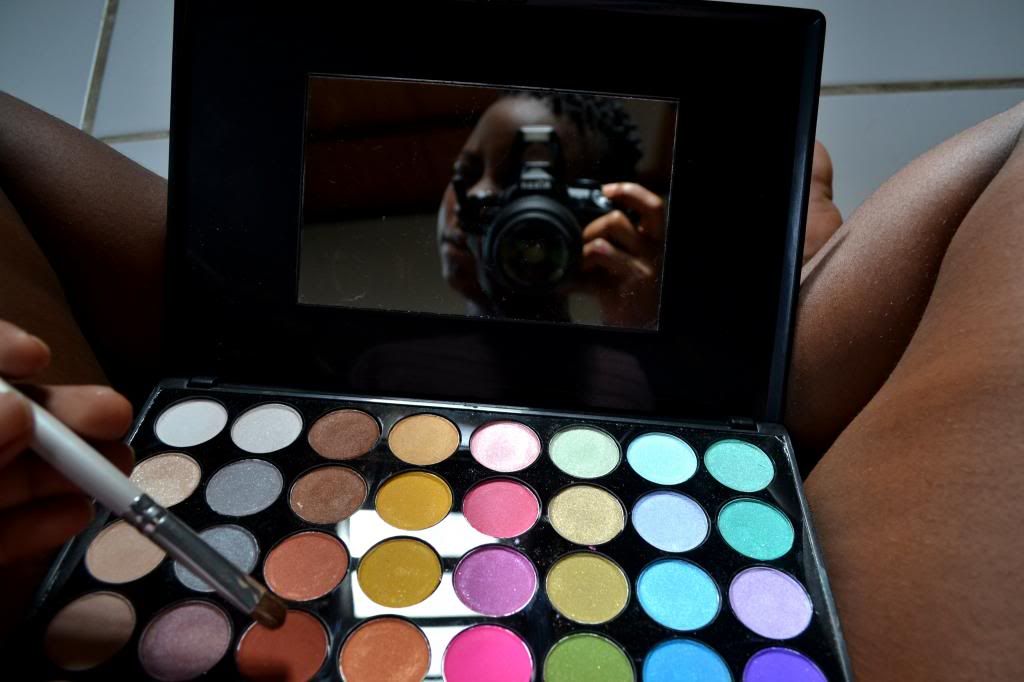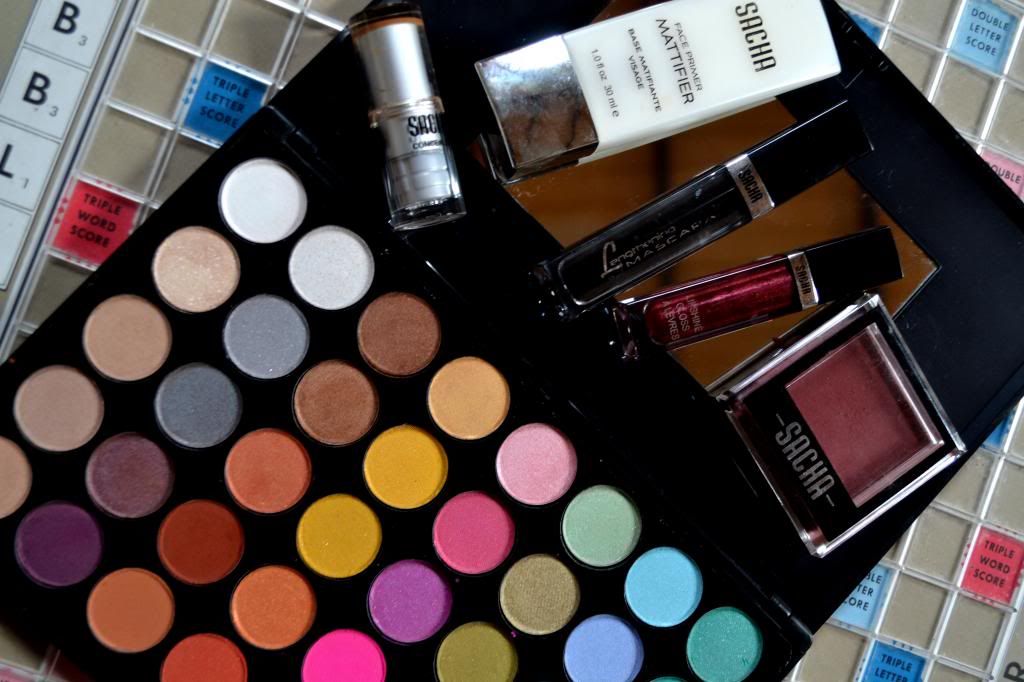 Now let's move along to how I thew all this stuff on my mug! I put a small amount of Sacha's Mattifier on my entire face, focusing on my t-zone. After using it for the entire summer I can say that it definitely helps control shine. I have such oily skin and it works wonders for me, it's an every day essential. I used Sacha's concealer around my eyes and nose, it's a little too greasy for my liking, but it does the job.
I used a teenie, tiny bit of Maybelline Dream Mousse Foundation but I'd love to try Sacha's Mineral version, I filled in my brows with a dark brown pencil. Then I hopped back on the Sacha train with eyeshadow and mascara but used random eyeliners, black on top, navy for the bottom. Their shadows I find apply a bit lighter than other brands, I'm good with that since I love muted colours on eyes, the mascara is fine with one coat, but gets a bit "globby" and lumpy with more applications.
I fell head over cheek for their blush, mine's Claret, be very careful with it, apply too much and risk looking like you've got two big bruises on your cheeks! I usually lightly dust my temples and the apples of my cheeks. Then lips, my favorite part of any face. A tiny bit of lipstick, Adrenaline by Arista and a good helping of Summer Cognac, a gloss by Sacha and my face is done. I think the gloss could have done with bit more colour and a little less gloss, I'm not really a gloss girl. Overall I would definitely recommend this brand, especially the blush and the mascara which is very good for every day use.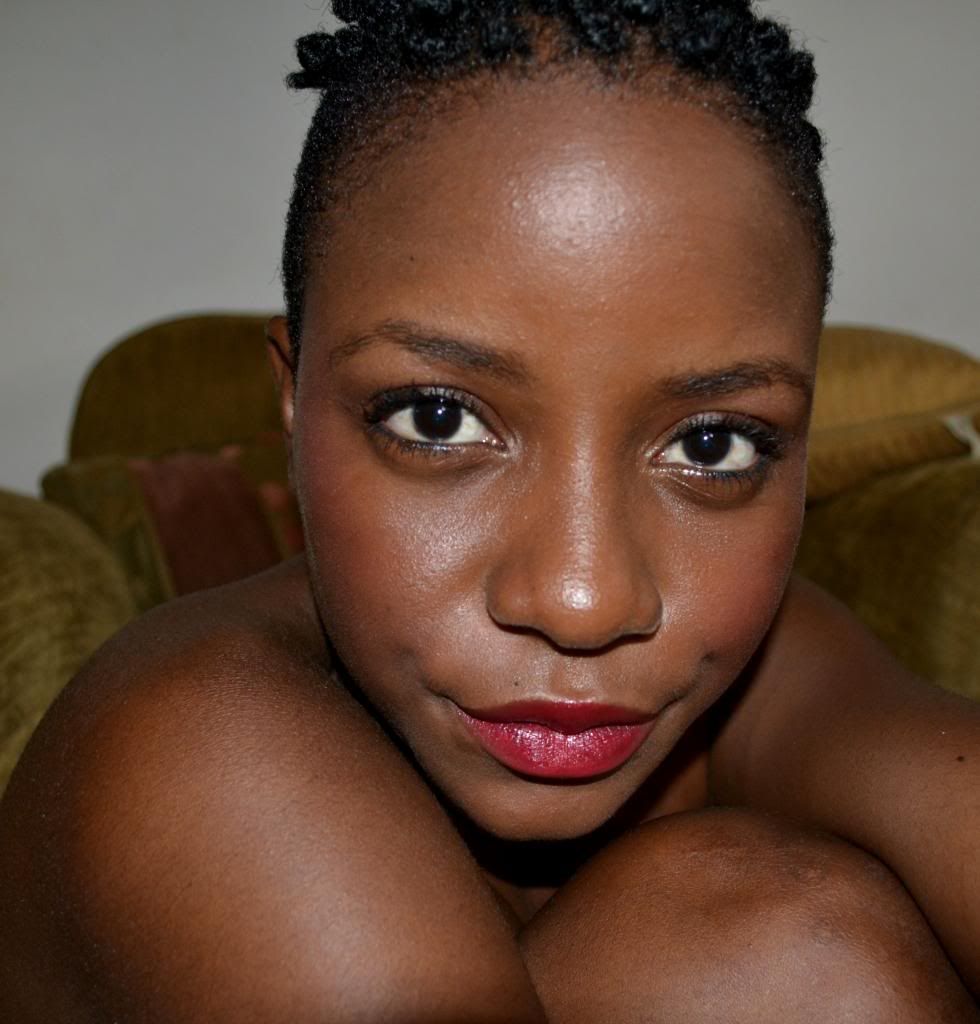 I had little lukewarm tea to celebrate my first make-up review! You can have a peek at
Sacha Cosmetics website here
. If you live in Trinidad you can find their products almost anywhere, Pennywise is a good place to start and I'm pretty sure there's a Sacha store in Trinity Mall, when I get back to Trinidad I'll be checking it out! For my Antiguan friends, I'm not sure which stores carry Sacha, but there's very nice lady who does,
find her on Facebook here.
Have you ever tried Sacha Cosmetics? Would you? What are your favorite make-up brands?
Can you believe it's the weekend again?
Happy Thursday, actually it's Friday already, 12:23 am!
Happy Friday!