It's been ages since I've had a good lime with friends. A lime is basically Trinidadian or maybe it's Caribbean slang for hanging out with friends, which can happen anywhere,at the beach, at the river, at the movies...anywhere. We had a mall lime and let me tell you, it was great! We spent the afternoon in Trinicity Mall doing a bit of window shopping, actual shopping and of-course stuffing food into our mouths!We had Buss-up-shut and pizza, then washed it all down with coffee and Chillers from Rituals. If you've got a Rituals near you, go there and order a Pralines and Cream!
So I bet you're wondering what the heck Buss-up-shut is, well it's a party in your mouth and curry got invited! I'll admitted the first time I saw it I wondered why on earth anyone would eat "curry soup" and I took I little bite and man o man! Buss-up-shut is made up of Paratha Roti, (the floury dough-like stuff, sorry but I have only the faintest idea of how it's made), served with a curried meat, I chose beef, but you could have whatever they've got, chicken, goat, shrimp or duck. Then you've got the almost endless sides like curried potatoes and channa, spinach, mango and pumpkin. I had the curried potatoes and channa and pumpkin, it was so darn good! The best part is that you eat this spicy flavor packed meal with your hands, or if you're lame like me, a spoon.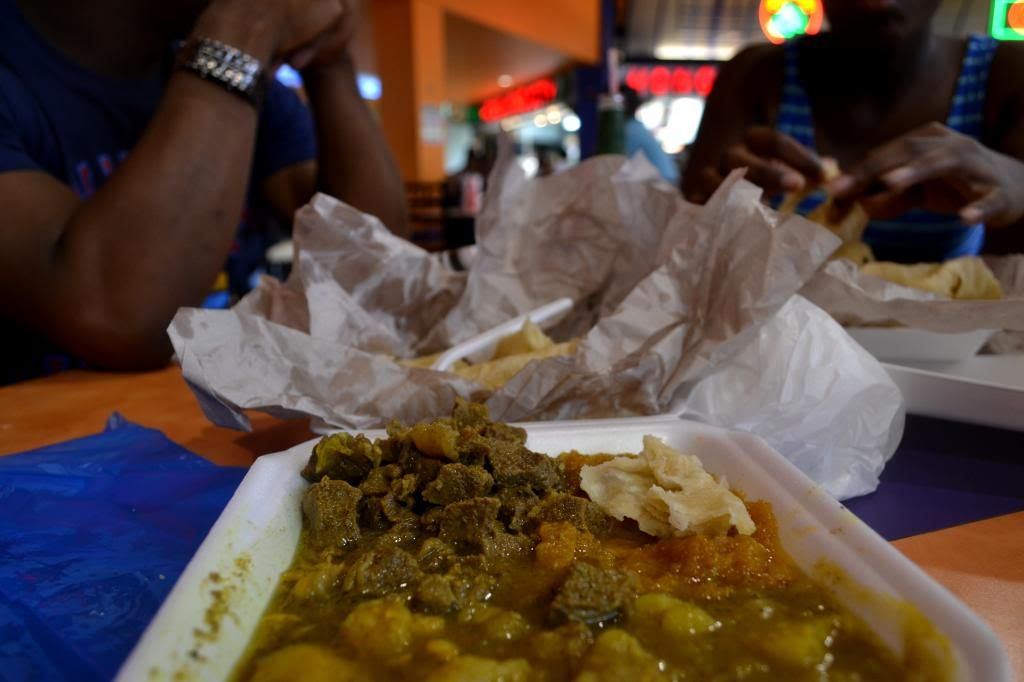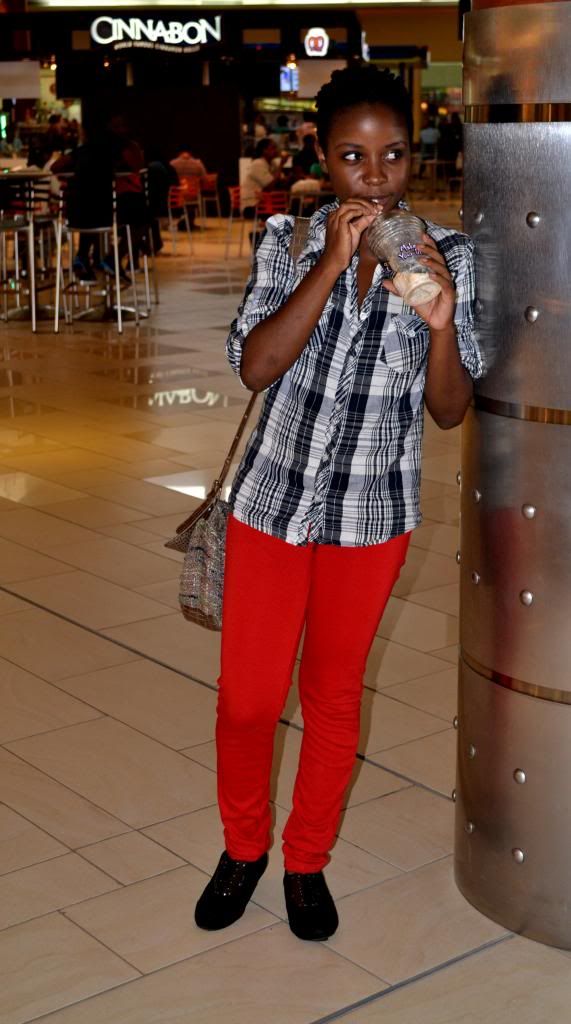 How's your weekend so far? Any special plans?
I'm gonna take I nap now and hope that my roommate's alarm doesn't wake me. Then maybe I'll go on a Doubles run later tonight, I haven't eaten them in a while.
HAPPY WEEKEND!