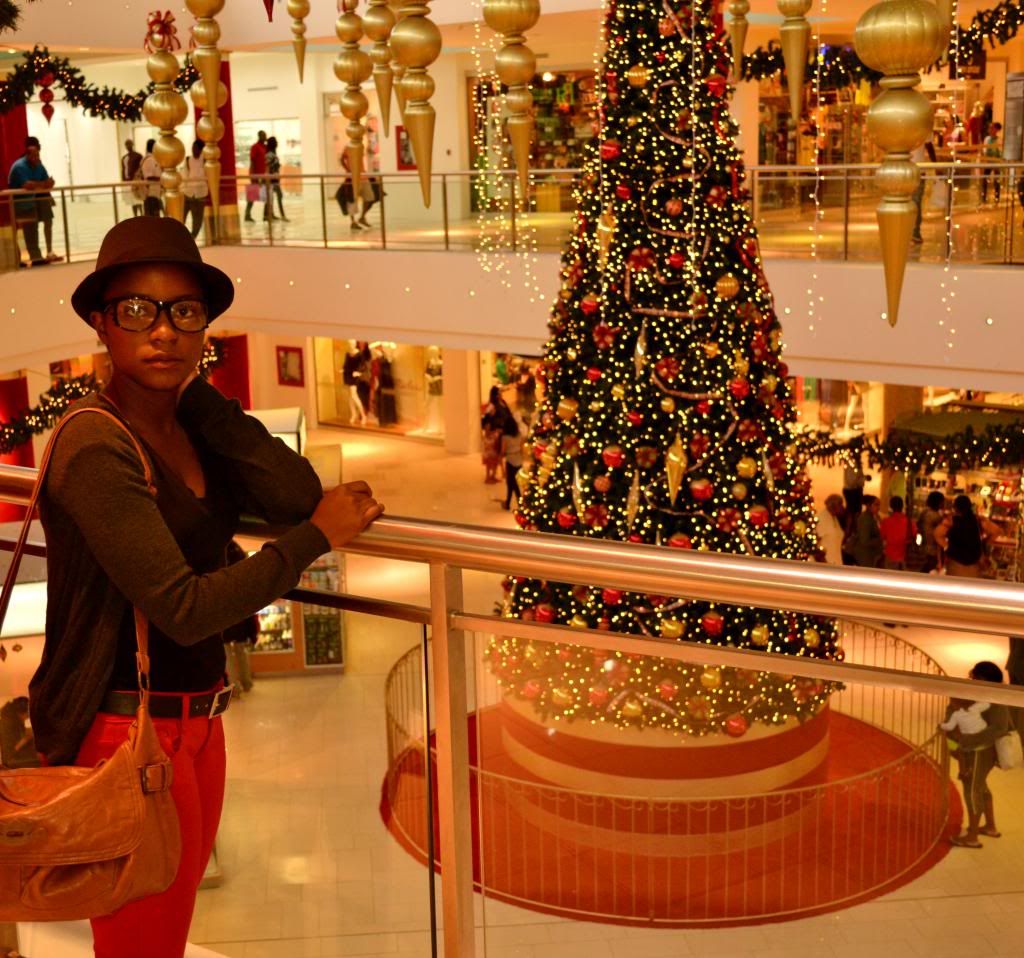 It's that time of the year again. You know, that time when it's socially acceptable to put the words "Seasons" and "Greetings" together while you stroll merrily along humming a tune, a tune that will no doubt get stuck in the head of almost everyone within hearing range! It really hits me that Christmas is coming when the geese get fat, pennies are placed into hats and the decorations are dusted off, shaken out and hung up.
Today I persuaded Alain that we absolutely, positively, without a shadow of a doubt had to go to Trincity Mall. To buy mascara, and primer. I really did need those two things and honestly we could have picked them up at a closer store, but, that store wouldn't have had a ginormous, magnificent, glorious tree dressed up in it's Christmas finery and lit up like the sky on a moonless night.
With mascara and primer secured, we trotted up to the second floor where we had the best view. Every year Trincity's decorations get me in a festive mood. I mean they go the whole nine yards and set up the prettiest little and not so little Christmas scenes through out the entire mall. Deciding which stores have the nicest decorations is one of the most entertaining things to do. We spent a good, long while gazing at that gorgeous tree before heading home. It's definitely Christmas time again.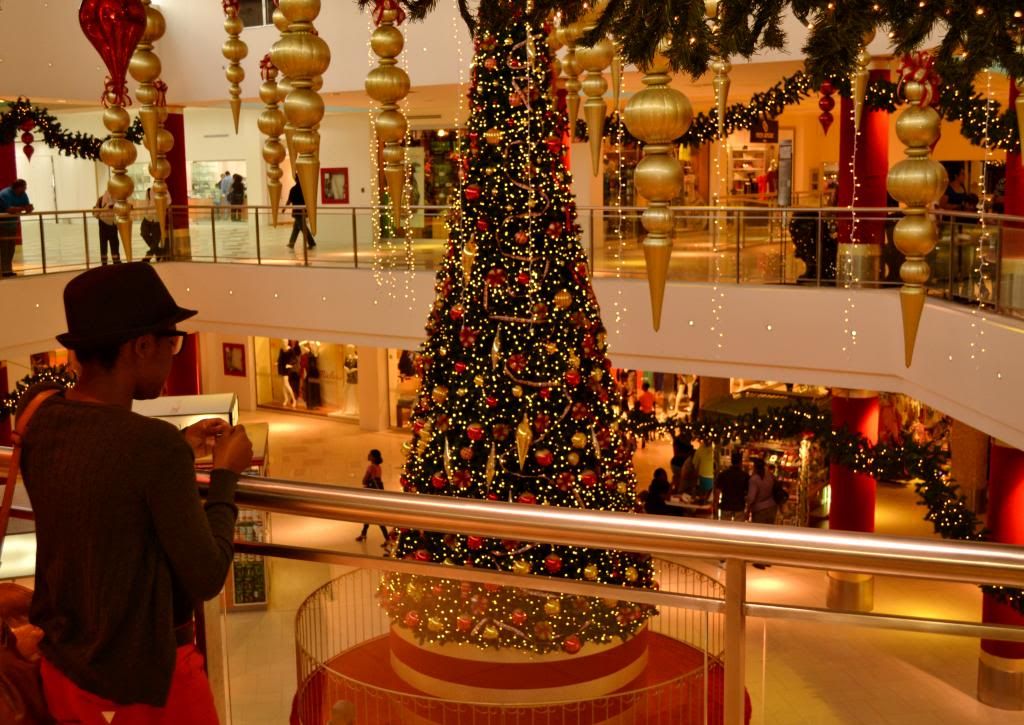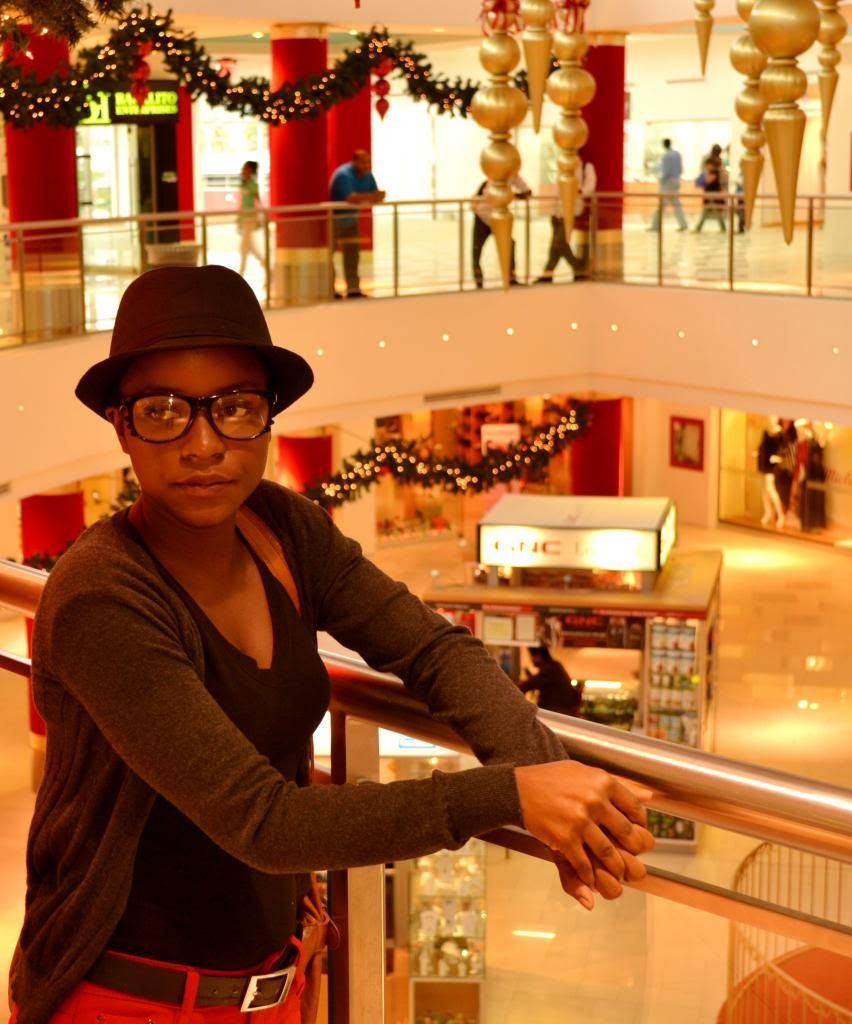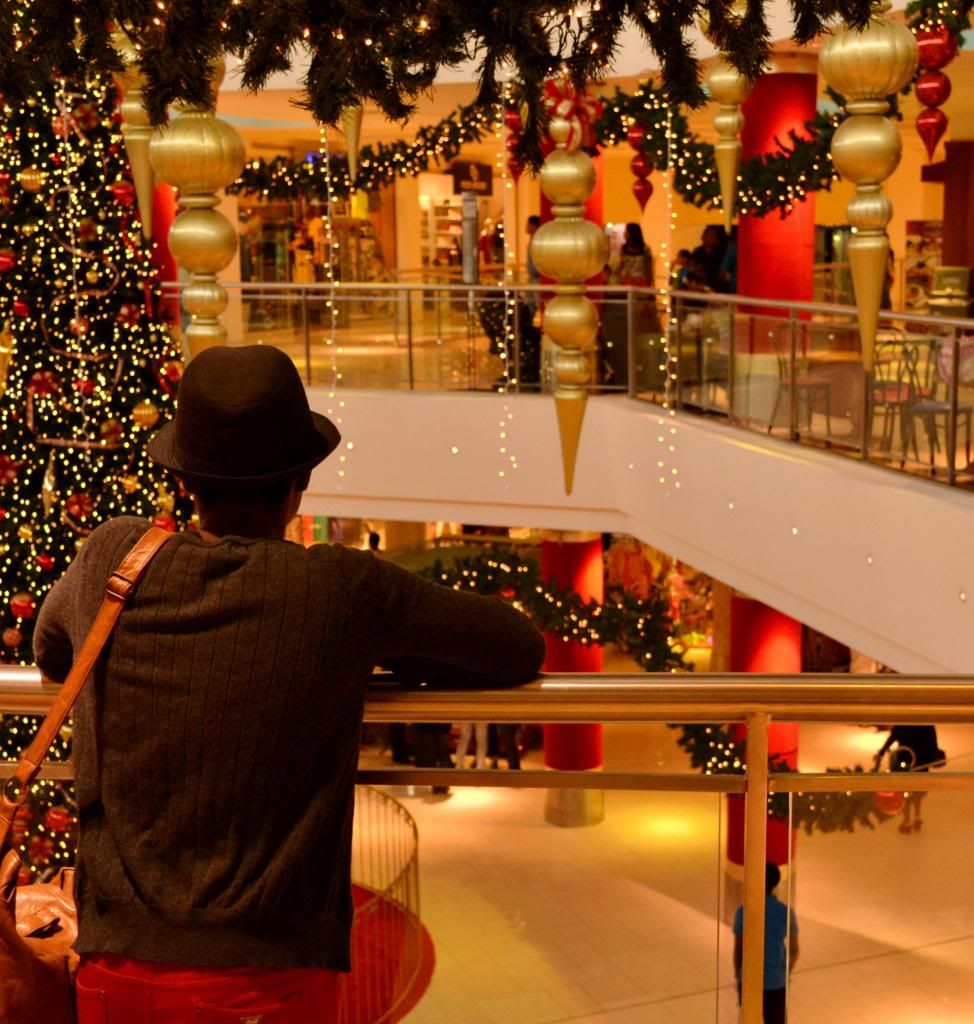 When does it truly hit you that it's Christmas time again?
Happy Holidays
<3